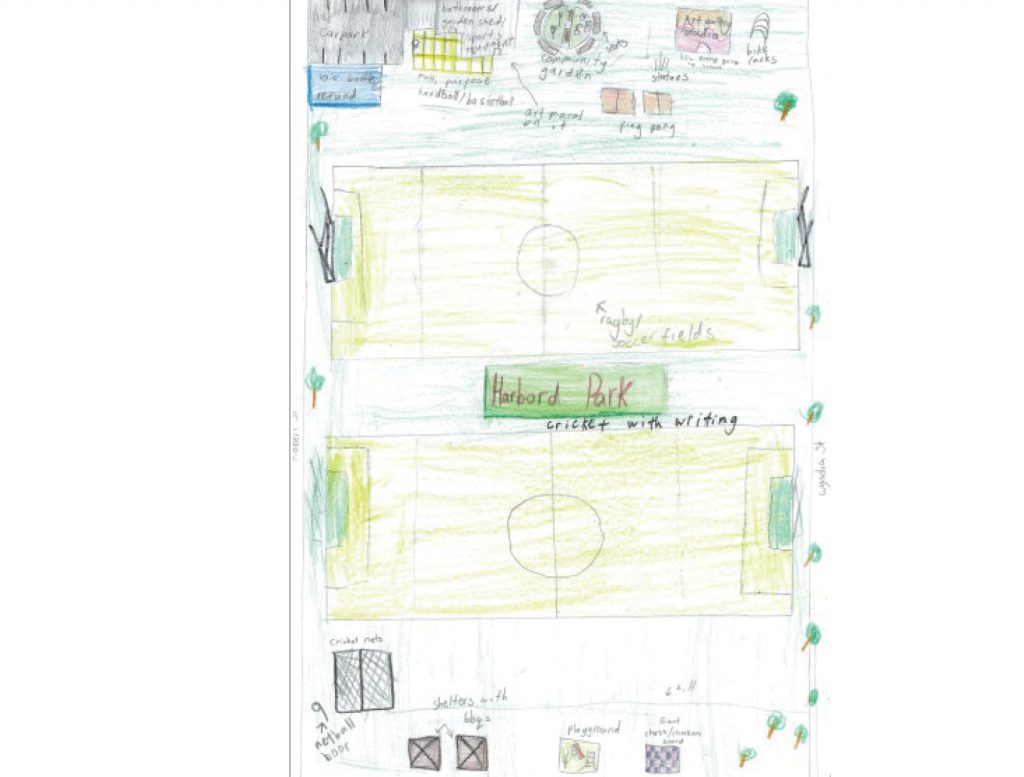 View Full screen
Creating a Colourful Harbord Park
Year 6 students at Harbord Public School
Creating a happier space for our community
Harbord Park is a place Sydneysiders enjoy. We love our green space, but we would like to add low cost and high fun activities.
Adding a splash of colour is one of our aims and in order to complete this, we decided that on the cricket pitch we would like to add Harbord Park in red. We would also like to have a pink and blue
giant chess/checkers board near the playground. A barbeque or a picnic at your local park is something we all would enjoy. Whilst parents are having chats around the covered barbeques, kids can
play in a new park with swings, slides, monkey bars and more.
In our community, the environment is very important. Our closest 10 cent refund is at Coles Balgowlah or Warringah Mall. Having another refund station in the area would encourage people to
recycle their bottles. Our design will include a community garden, a place Sydneysiders will appreciate much more. The bathrooms will be redone with a garden/sport shed. We noticed that many children are missing out on sports such as ping-pong simply because there aren't any tables near them. Our new design includes 2 ping-pong tables along with a multi-functional court for handball and basketball. We'd also like to add an art gallery/studio. It would feature drawings, paintings, sculptures and more from all local public schools as well as from other artists. It's 50c to visit the
gallery and all funds will go towards a local charity.