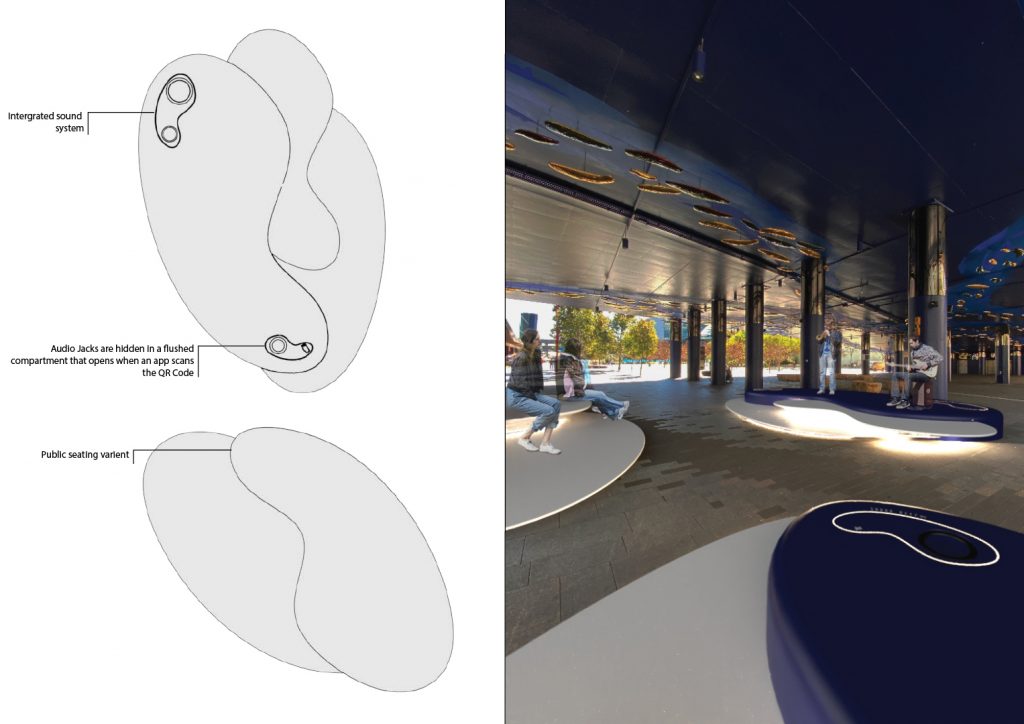 View Full screen
Coral
Kathy Ky, Nathanael Mah, Jordan Ang
Reimagining Underused Public Spaces. Reinventing Street Performances.
Bringing theatre to the street, buskers have long been valued as creatives who deliver accessible entertainment to the public. Street performances create an intimate and socially interactive space that allows for freedom of artistic expression and cultural exchange on the street level.
Coral is hybrid street furniture that provides a public stage with sound equipment for buskers, as well as, a unique seating area for people. Similar to the current technology in bike-sharing systems, CORAL uses a companion app that gives buskers access to the audio jacks.
CORAL seeks to transform commercialised urban environments and rejuvenate underpasses into a more lively and vibrant social space.