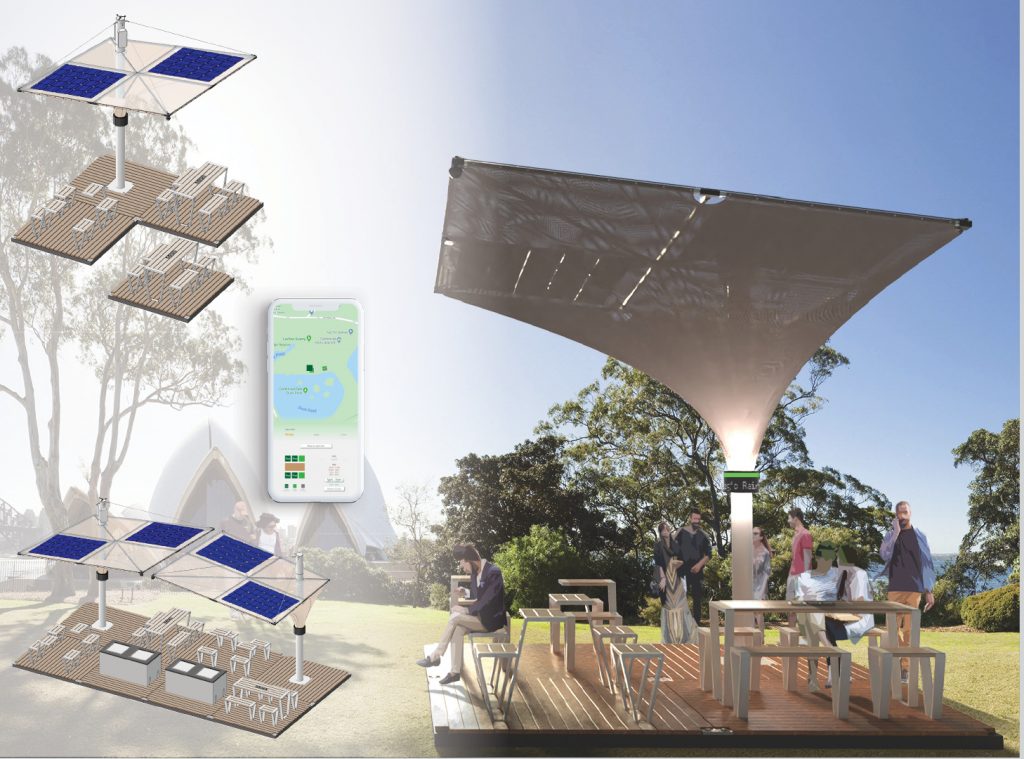 View Full screen
CONCLAVE
Jordan Ang
Conclave, a gathering space that manages crowds, and connects people with their community and environment
Conclave is a gathering space, placed in the parks around Sydney. Spaces can be located and reserved through a phone application. Through the phone application, the public can be updated on the incoming weather, plan their trips accordingly, and provide feedback to council for further improvements. This would benefit the public in climate awareness and spacing people out in the city, by Information of Things (IoT) and the interconnected sensors and personal devices, connecting people with their community and the environment.
Feedback and real-time data collection help council upgrade parks based on this information. Different modules can be added or remove, to make different parks unique. This would help council monitor parks smartly, manage assets and evolve these spaces organically based on IoT information.
This shelter platform can be expanded to be used as pop-up street markets, or other events. The modules can be powered by the mains while drawing energy from the sun with Building-Integrated Photovoltaics. It is also paved with wooden aluminium battens that are more durable than wooden planks. further lowering the cost of maintenance.