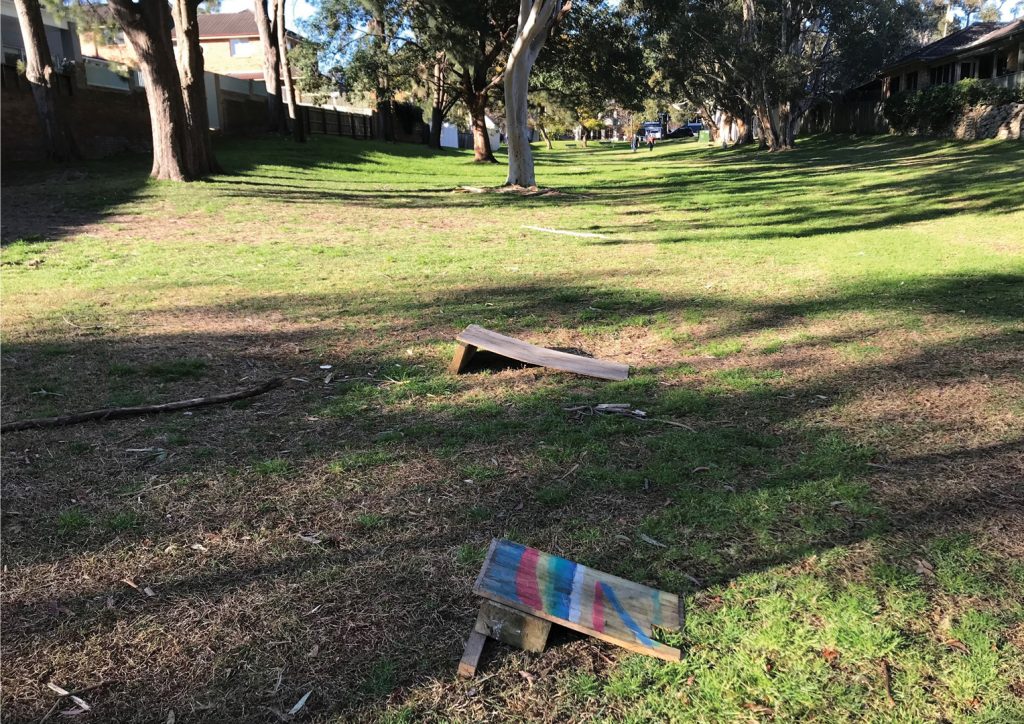 View Full screen
Children own their public spaces
Colin Henson
School children plant bush tucker, nurture it, and harvest it on a festival day every year.
Children use our public spaces. Occasionally they assert some real ownership of their local park by building their own cubby house out of fallen branches, or a bike ramp, and invite their friends to play. Usually, well-meaning adults or authorities clear it away.
But what if groups of school-age children could themselves plant bush tucker in a public space?
They would feel some obligation to nurture those plants regularly, learn about the processes and treasure their indigenous heritage.
Then every year on a specific day, perhaps NAIDOC Day, when the fruit was ripe, those same children would excitedly rush to the site and harvest the fruit. The fruit would still be there because the children would be protective of it throughout the year, and no-one else would dare touch it.
The children might eat the fruit, cook a community feast with the fruit, or take it home to their families.
The children would look forward to this cycle of nature every year throughout their school and then pass the baton on to the next cohort of younger kids. Families and authorities would be involved.
The children and the citizens they grow into would feel an enduring connection to heritage and ownership of their public spaces.