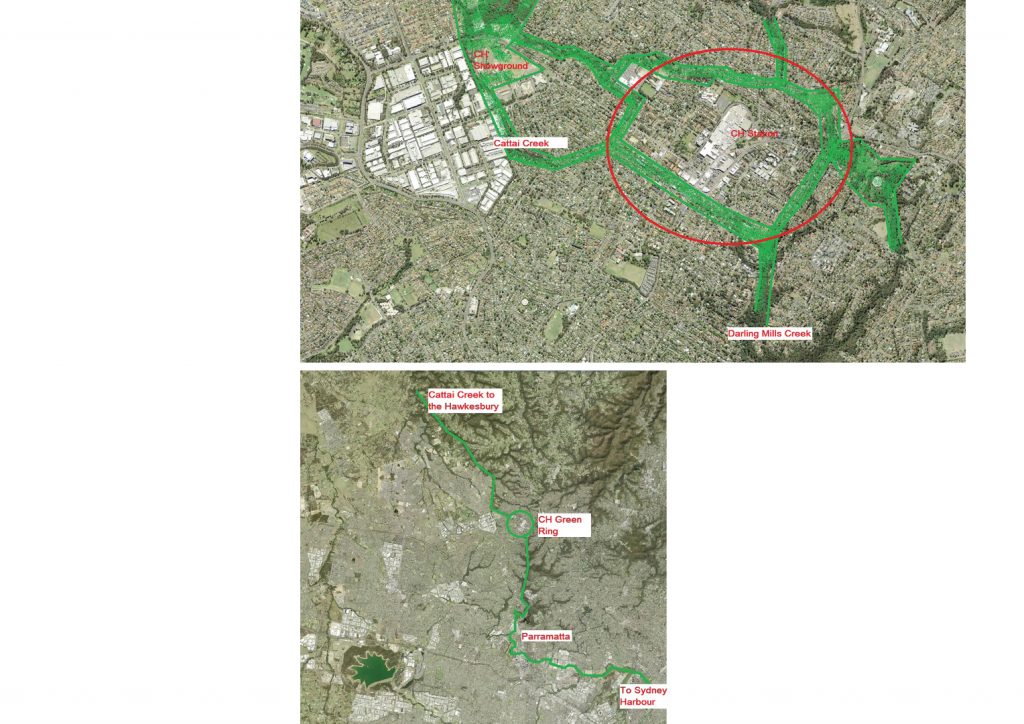 View Full screen
Castle Hill Green Ring
David Buckley
A link between the Harbour and the Hawkesbury
As part of the redevelopment of Castle Hill, I would like to see council and government create a green ring around the high density development. This could be included as a condition on any future developments – creating setbacks and plantings to open up the space. It would create open space for future residents, a green link for native animals, and improving the visual appeal of the area – helping The Hills Shire remain the garden shire.
A link between the Harbour and Hawkesbury via the Darling Mills Creek and Cattai Creek catchments would allow for public recreation, green transport options such as a bike track, and a greener environment for those living in the high density developments planned in the area.
This could be a project that rivals the Western Sydney Parklands if it is planned correctly. It could open up a huge track of land servicing suburbs from the inner city through to future growth areas.
It creates a space for those living in high density to be able to reconnect with the outdoors and open space. It allows for nature to live side-by-side with our urban infrastructure, and it has the possibility of connecting parts of the city for pedestrians that currently can only be reached by car.