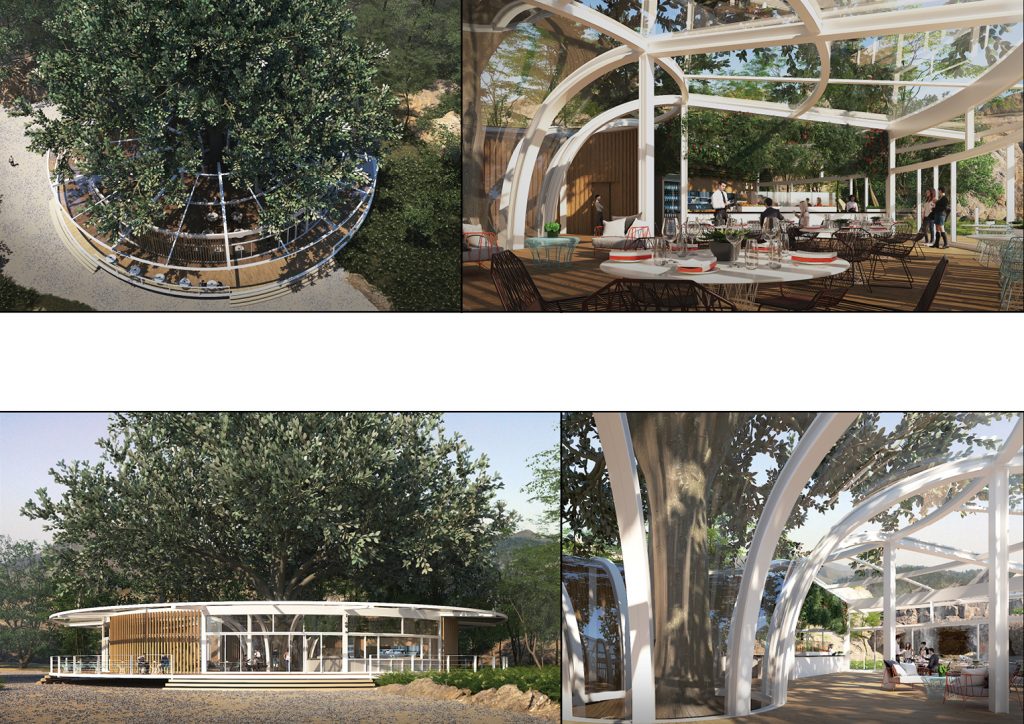 View Full screen
Canopy
Matthew Fonda
A transformational way to experience nature and urban life in Sydney
As the dappled sunlight filters through the leaves of the tree, people sit comfortably enjoying natural light and fresh air. A temporary, lightweight structure barely touching the fragile earth, completely detached from the tree it surrounds, Canopy minimises impact while enhancing the experience of public spaces for Sydneysiders.
Providing shelter from the elements in times of need, Canopy is an immersive experience for the local Sydney environment. As a temporary public space structure, these sites could sit in a variety of Sydney locations, offering a window to the natural world, or as an energetic hub set in urban life.
With it's gently curving frame, windows offering protection from the elements and softening effect of feature timber, Canopy is both anchored, yet feels weightless. It offers a flexible framework that can be reconfigured to suit social distancing, commercial, entertaining or education requirements.
People can use the facilities while being close to pristine natural features, as a retreat from, or moving closer to the action. This public space structure could be a pop-up restaurant or cafe, or education hub that draws Sydneysiders from their homes along winding trails and connects them to nature by creating incredible destinations with minimal environmental impact.
Get out of the house and allow yourself the freedom to adventure, discover responsible and connected places in Sydney that offer public facilities that cater for all needs. Beauty, balance and breathtaking public spaces, as an experiential place.