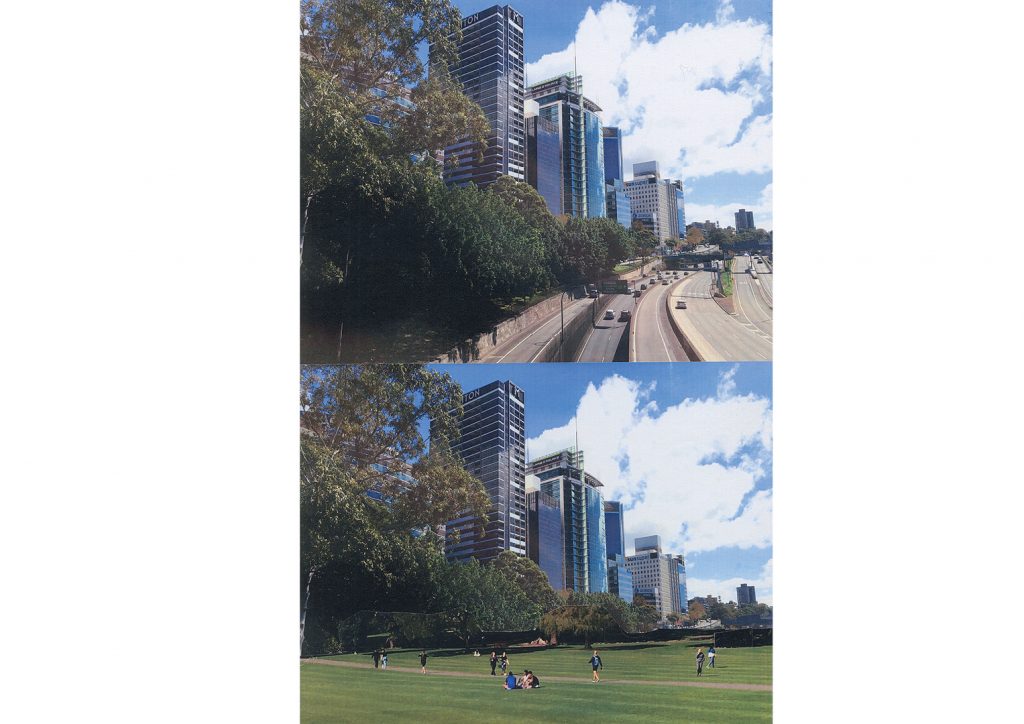 View Full screen
Bradfield Park for North Sydney
Margaret Petrykowski
North Sydney needs Public Domain to repair the Bradfield Highway scar
North Sydney has been ripped apart in 1968 by the 80 metres wide scar of Bradfield Highway. Since then the city centre has lost its soul and identity which remains unrepaired to this day. This creates a major blight on the urban landscape of this city for over 50 years.
The State Government's 16 years plan for North Sydney Municipality is to increase its residential population by 196,000 and pack additional 21,100 workers into the very compact North Sydney CBD area which is already overcrowded with workers, school and university students and virtually has no outdoor lunch relaxation and green recreation space.
This project is about decking part of the Bradfield Highway, and the regrading of the sloping and currently unusable landscape strip along Alfred Street between High Street and Mount Street to achieve a wonderful 1.5 ha Public Domain for North Sydney.
This park will be a 'green lung' for the city workers, students and the local community. The landscape platform will assist the connectivity and aid walkability to the surrounding residential areas of Neutral Bay and Kirribilli. The commercial and service apartment buildings along Alfred Street will be able to open up cafes and eateries to the park and benefit from magnificent harbour views creating a much needed recreation hub for North Sydney.
This project will significantly contribute to the transformation of North Sydney from a very drab business centre with very challenging pedestrian environment and enrich it with high quality Public Domain, and cater for recreation needs of future generations.