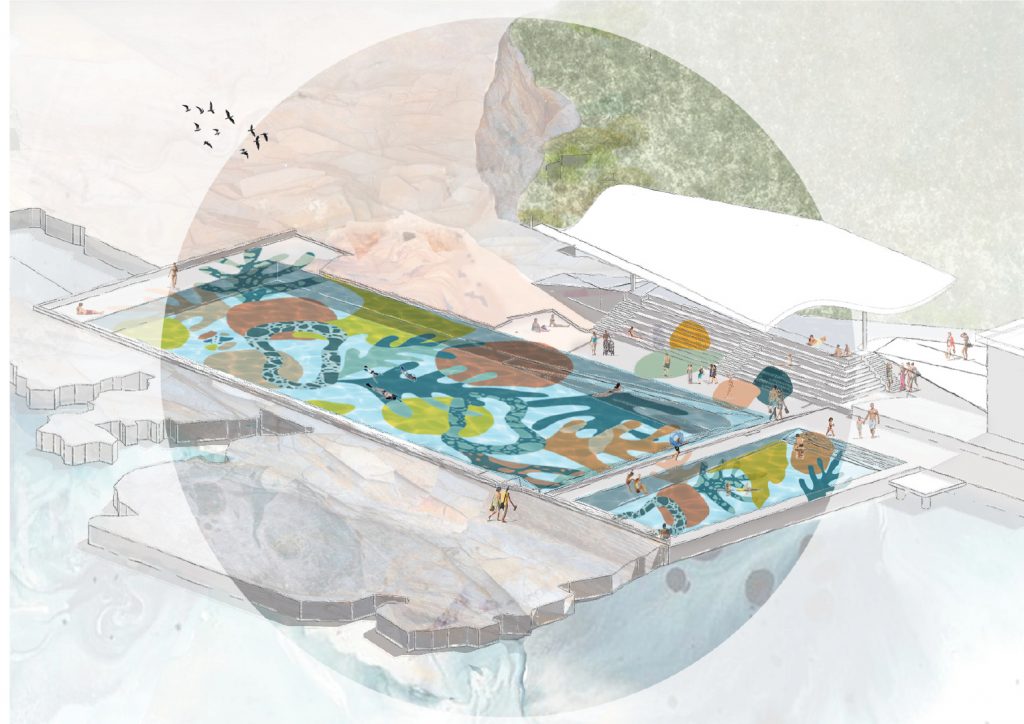 View Full screen
Botanical Baths
Tara Murphy, Mitchell Clifton & Heidi Jones
The Dee Why Rock Pool ocean botanical transformation
Steeped in over 100 years of history, the ocean pool has forever been a staple of the Sydneysider beach culture. Swimming is an Australian past time, and the ocean pool has played a significant role in the diverse local community, whether for recreation, safety, education, or competition.
Dee Why – A densely populated, northern beaches suburb hoping to improve its status. Increasing visitors and adding attraction to the location, creating a destination.
Destination – the finale of a very popular northern beaches coastal walk needs a refreshing injection colour and character. Providing an economic overspill into the local retail and hospitality industry.
Transform – Taking inspiration from other Instagram-able ocean pools, this would provide a unique area of congregation for locals and visitors alike. Inspired by the local marine environment, we are injecting colour and shade to the pool area. Creating a new attraction bringing a sub-culture that already exists in the Sydney landscape.