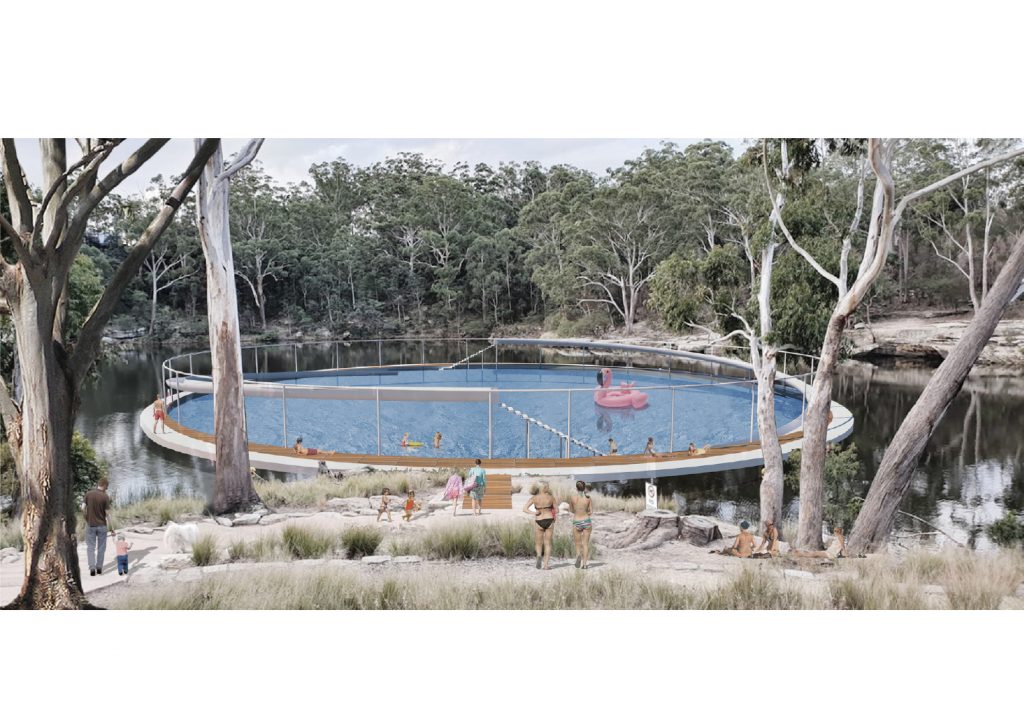 View Full screen
BLUE MOON
Long Tran
BLUE MOON FLOATING POOL ON LAKE PARRAMATTA
Lake Parramatta is a heritage-listed man-made reservoir and a recreational area located in North Parramatta, City of Parramatta, New South Wales, Australia. As per Parramatta River Masterplan 2018, the city has planned to make the river swimmable by 2025, The BLUE MOON FLOATING POOL is proposed to enhance public facilities while monitoring water quality. The proposal is formed by a round shape floating decking platform and two slides continuing with two stairs to create non-stop water play activities covering a central swimming pool. With such a long history of river baths in Sydney, the pool will bring much more public amenities to the local area, including:
This idea would create a gem in the middle of an urban jungle. A quiet escape from the busy city streets, this hidden gem is located just a few minutes bus ride from Parramatta for Sydneysiders.
The proposal delivers public space with safer swimming area, boating and picnic as well as bushwalking around the lake.
The Blue Moon Floating Pool can transform the Lake Parramatta by integrating multi water play activities while educating attendees how river water being filtered to swimmable quality by the pool filter system.