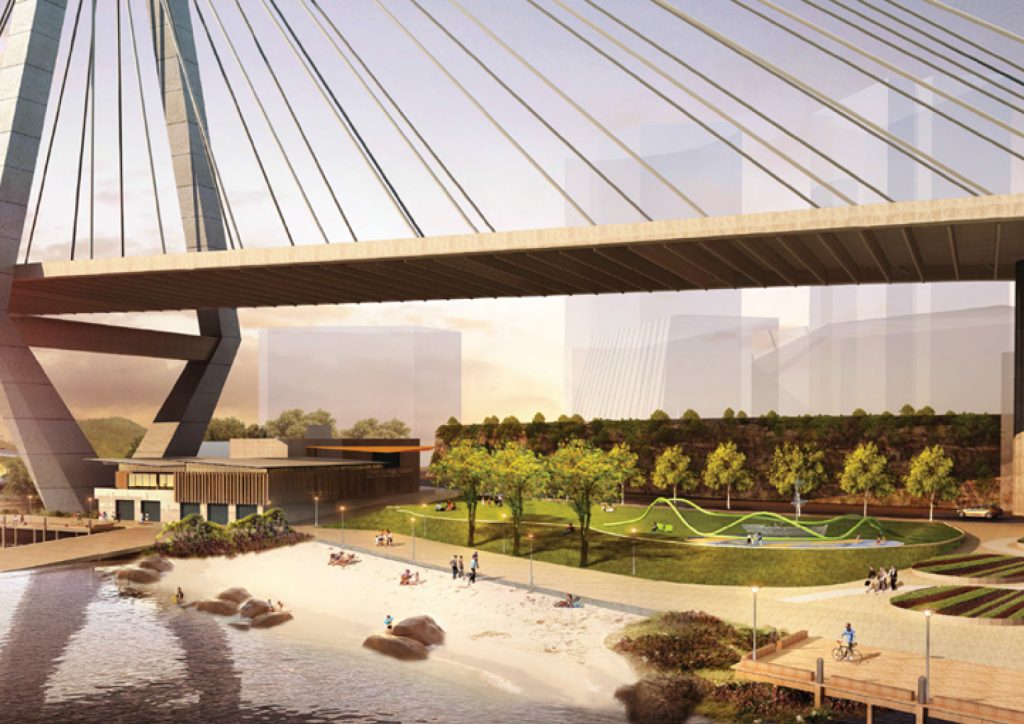 View Full screen
Blackwattle Beach and Park
Donald Denoon
Waterside family recreation area
Although surrounded by water, Pyrmont's residents and visitors have no access to safe waterfront recreation. Families with small children especially seek shallow water for paddling and learning to swim.
There is sufficient space to create precisely such a public resource by creating a beach and park under the Anzac Bridge between Bank Street and Blackwattle Bay. This area was previously zoned by the City of Sydney for public recreation, but never developed as such. One section is used on a temporary basis by the Blackwattle Bay Marina: the rest of the waterfront hosts dragon boat clubs (with no change-rooms) and the Pyrmont Heritage Boating Club (in old shipping containers), both of whom need more appropriate facilities.
The realisation of this recreation area will require the movement of the Boating Club and the dragon boats to much better premises at 1-3 Bank Street, where a boating ramp and a solid building are currently unused. Most of the waterfront can then be turned into a shallow paddling beach, simply by dredging or importing sand. To complete a family-friendly recreation area, the land between Bank Street and the water can be grassed and made available for picnics. So close to the new Fish Market complex, there should be no need for a café, but it would be humane to build an attractive fence between Bank Street and the park, and to install public toilets.