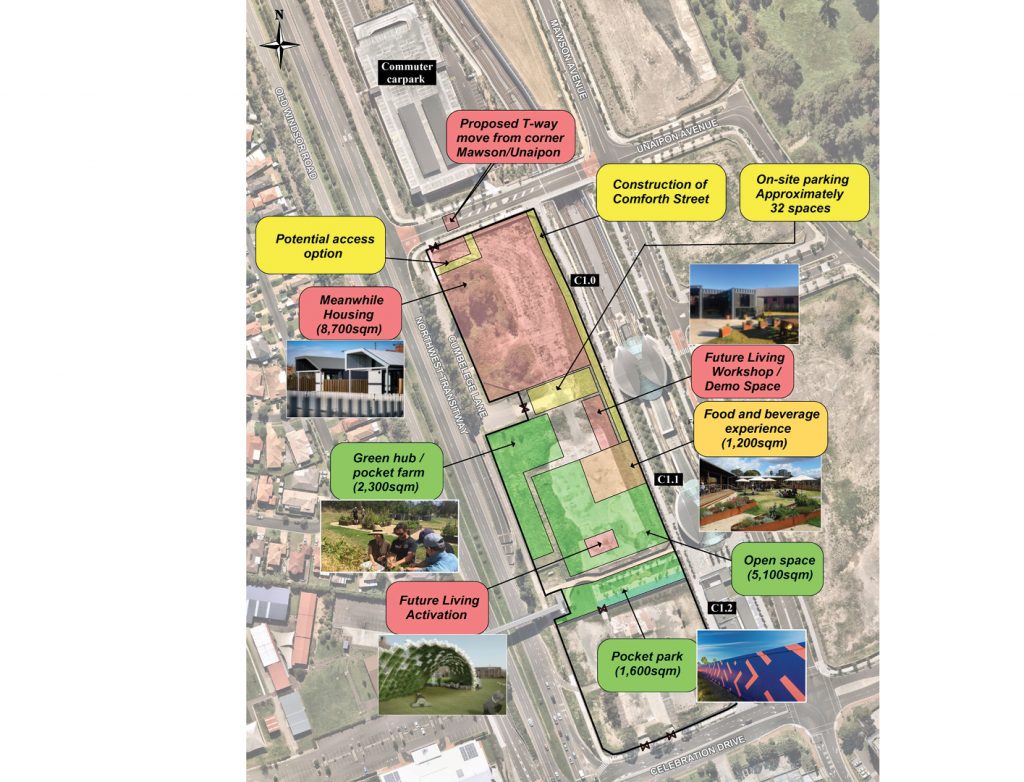 View Full screen
Bella Vista Commons
Jennifer Sweeney
Creating an integrated, temporary mixed use hub to promote the future character of Bella Vista
Our shared, public spaces are increasingly vital to community well-being. The challenges resulting from a changing climate, combined with the impact of COVID-19 on how Sydneysiders work, travel and play, has highlighted the need for more flexible and responsive approaches to the way we design shared community spaces.
Landcom and Sydney Metro have developed a vision for delivering more flexible shared spaces that can directly respond to community needs. Bella Vista Commons makes use of approximately 19,000m2 of vacant land adjacent to the metro station that is not immediately earmarked for divestment, to create a more active and vibrant space before the delivery of permanent development in 15+years.
This idea aims to demonstrate an important role for 'meanwhile uses' in development. Key target users include:
• Local community groups;
• Food and beverage providers;
• Urban farming groups and regenerative agriculture advocates, promoting healthy food habits and community resilience;
• Community or co-operative housing providers, seeking to diversify affordable housing options;
• Architects, designers and suppliers seeking to demonstrate different building design and construction methods; and
• Outdoor recreation service providers.
In the short-term, this initiative will promote investment, employment and community benefits, including local programs and activations promoting social and environmental well-being. Long-term benefits will test and promote sustainable design concepts for housing and urban design that respond to a changing climate, engage diverse communities and deliver more resilient places. This transformational model for 'meanwhile uses' has the potential to be replicated at development sites across Sydney.