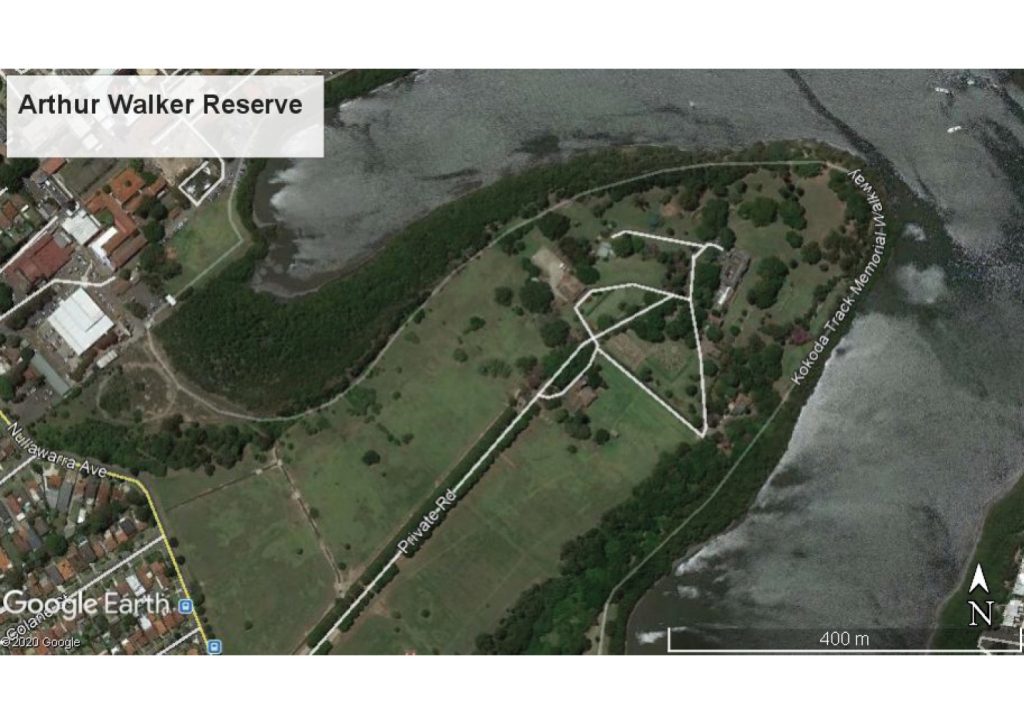 View Full screen
Arthur Walker Reserve, Concord
John Hempstead
Upgrade of space and improve usage
The Arthur Walker Reserve has a few historical buildings and large open areas, previously used as agistment for horses, with some magnificent trees and existing gardens, and the popular Kokoda walking track around the area, adjacent to Yaralla Bay
My idea for this area is to protect and improve all the existing buildings and features and to utilise the buildings as a TAFE establishment dedicated to Horticultural and Agricultural trade studies.
The large open areas would be cultivated for vegetables, crops, flowers, and rotated for pasture with some livestock as a model farm/nursery, to be managed by the staff and students (in conjunction with their formal trade studies). The sale of produce would help with funding of this establishment and the area would be also set up for schools to visit, and providing walking tracks and gardens for Sydney-siders to enjoy.
This would transform the area from an uncultivated unused grassland to productive land with an associated educational establishment. This would provide the rest of Sydney with educational assets to be shown to school children and a beautiful recreational walking area close to the Paramatta River whilst also promoting the Kokoda track.