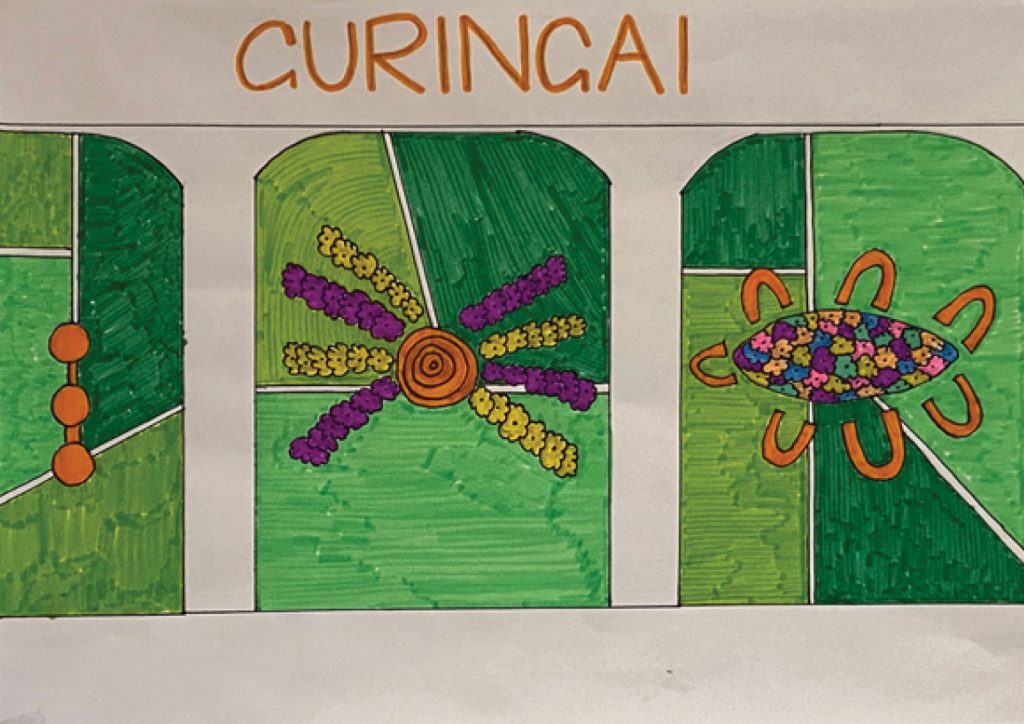 View Full screen
Aboriginal Vertical Gardens
Aidan Dowling
The Benefits of Vertical Gardens
Aboriginal Vertical Gardens is an idea that enables non-Indigenous Australians a way to interact with Australia's rich history. The idea that Aboriginal symbols, customs, and stories can be shared with Australians in the form of vertical gardens.
Vertical gardens will benefit Sydneysiders through a reduction in their carbon footprint by filtering out carbon dioxide (photosynthesis). Implementation of vertical gardens and consequently the reduction of building materials (concrete & asphalt) exposed to UV rays will reduce the albedo and the Urban Heat Island (UHI) effect. Studies have found peoples experience amongst nature improves cognitive function and decreases the effects of anxiety and depression.
Throughout Greater Sydney, there are many ineffective and redundant spaces that add no value to public space. This idea aims to revitalise unused public space and challenge the public to think of ways to aesthetically improve their local areas. This way of thinking coupled with the benefits of reducing buildings carbon emissions are why vertical gardens is a great use of space.
This idea combines cultural, climate, and health considerations that aim to better the lives of the public. Aboriginal vertical gardens could be a catalyst for placemaking. As the public will recognize how council has created a space for them which incorporates their local heritage. Many Australians don't get the opportunity to interact with Aboriginal history and heritage. This idea provides a pathway for the public to begin to learn more. Lastly, this is a creative design idea to reduce UHI through the natural landscapes' evapotranspiration process.