Children And Young People Award
Competition Winner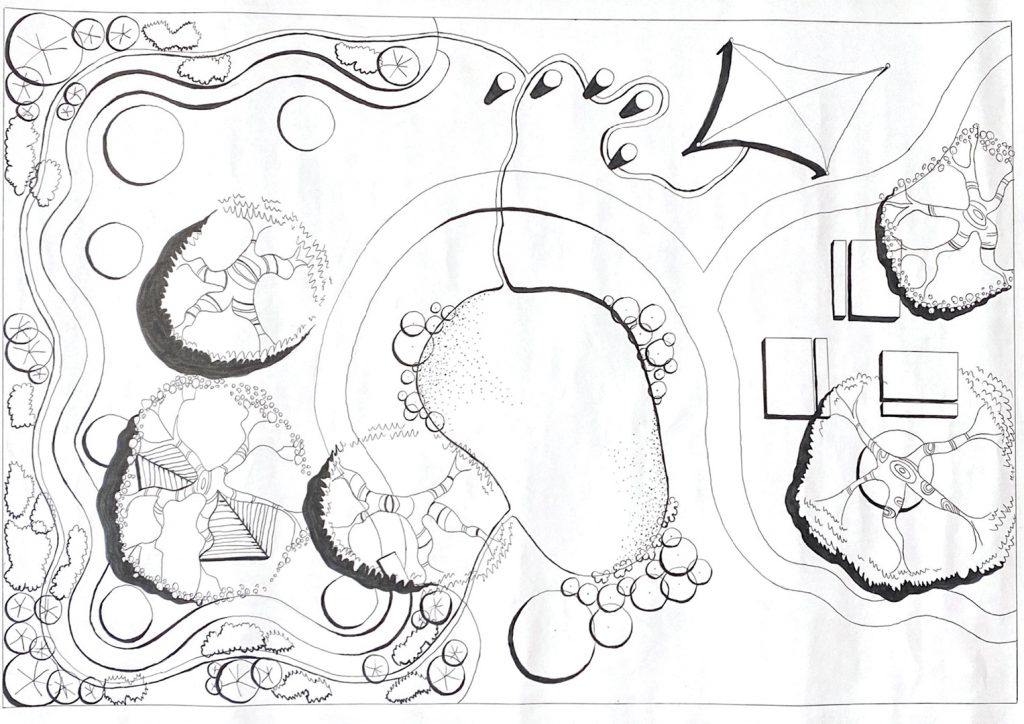 View Full screen
A Bushland Experience
Bianca Hales, Molly Flanagan
A bushland design by Bianca Hales and Molly Flanagan
By promoting an environmental appreciation, this design, 'A Bushland Experience', modifies the lifestyle of Sydneysiders. The design transforms the traditional perception of public spaces, linking them to the wellbeing of communities, and the environment. In this area of publicly accessible bushland, the path equitably accommodates for wheelchair accessibility and bikes. The path intentionally curves to direct attention to the bushland, encouraging every Sydneysider to enrich social and mental health outdoors. Various seating areas, immersed in greenery, form a sanctuary from dense urban Sydney. These interconnected communal areas contribute to a sense of community and place identity.
Our design engages with children and encourages them to develop a connection to the environment. A circuit of water extends around the poles in the children's area, using a sensory experience to create a playful realm, amplifying the social benefits of this public space. The water becomes an irrigation system as it spreads along the raised garden beds, ensuring our design delivers the environmental benefits of great public spaces.
Our selection of native plants encourages biodiversity and resilience, embracing the local climate and reducing overall maintenance. The overhead trees such as the Teddy Bear Magnolia, Brush box, and Snow gum, provide a cool canopy to combat the heat-island effect. Ultimately, 'A Bushland Experience', transforms the perception and purpose of public spaces, connecting people with the environment. Our design delivers great public spaces by prioritising environmental health and creates a better life for Sydneysiders by prioritising their wellbeing.