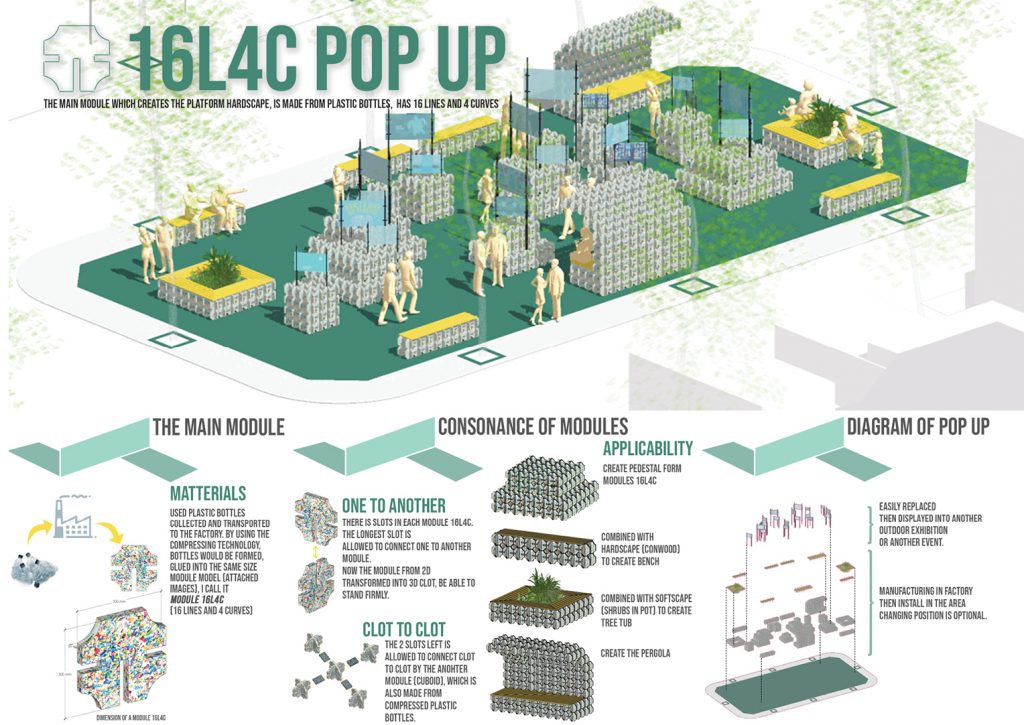 View Full screen
16L4C POP UP
An Huynh Thien
The main module which creates the platform hardscape, is made from plastic bottles
16L4C is a popup landscape project, which is easy to mass-produce, assemble, and can transform into many different hardscape factors with high applicability.
The structure is the module made of recyclable plastic bottles which are collected and compressed into the already made mould, and mass-produced. After that, the modules link to each other with already made joints. Many modules linking to each other make many hardscapes such as podium chair, stool, pot, sunshade… (Can be combined with other hardscapes and soft capes).
The hardscapes devices can be transported, installed and used in any other landscapes, open space, interior space with ease. The picture depicts an outdoor art exhibition. However, in fact, there are many possibilities to organize many other events based on this structure such as sculpture exhibition, photography exhibition, campaign exhibition…
The recycling of used bottles and bringing them to public spaces not only help to raise the people's awareness but also help to review their habits of recycling plastics, which bring the sustainable material source to the projects as well.