Commission
Our Commissioners share a vision for the Future of Sydney CBD and will help guide our research on the issues that impact Sydney the most, from COVID to climate change.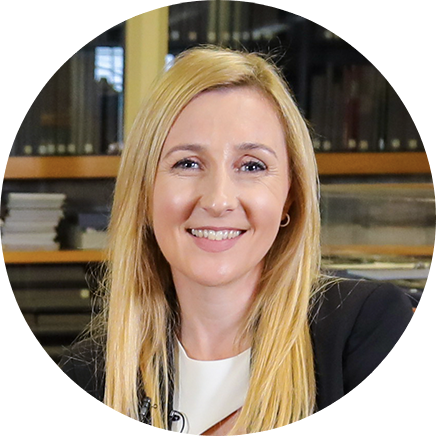 Amy Brown
Commissioner
Amy is currently the Chief Executive Officer of Investment NSW. She is passionate about enabling access to opportunities for individuals via a strong economy, healthy communities, and high-quality government services. Amy also believes in the power of partnership between Government, the private sector, NGO's & educational institutions to drive outcomes and deliver value for taxpayers.
Prior to becoming CEO of Investment NSW, Amy was Deputy Secretary and head of the Strategy and Delivery Group at the Department of Premier and Cabinet – responsible for providing expert commercial, strategic and economic advice to the Premier on major and complex whole-of-government policies, programs and projects.
Amy has also been a Partner in the Sydney office of PwC's Infrastructure and Urban Renewal Business, worked in infrastructure finance at NSW Treasury and as an infrastructure lawyer in a number of top tier law firms.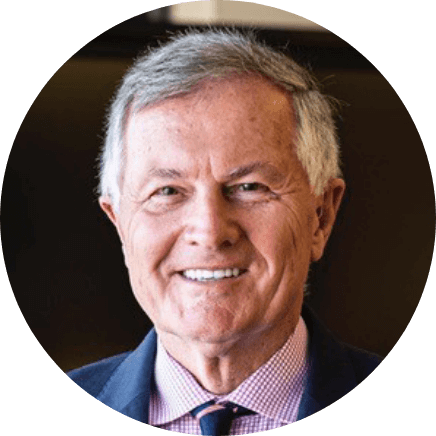 Peter Collins
Commissioner
Peter Collins has always had a passion for Sydney. Appointed recently by the NSW Government to Chair the Powerhouse Museum, the biggest cultural Infrastructure spend since the Sydney Opera House; Peter has also chaired the Cruise Industry Reference Group on berthing options; the Sydney Financial Forum; co-chaired the Night Time Economy Commission of the Committee for Sydney.
Peter's advocacy of Sydney as a key regional financial centre goes back to his time as Treasurer of NSW. He is also the longest serving Arts Minister (1988-95); and also was a pioneering Health Minister and Attorney General.
Since leaving politics, he has spent fifteen years as a director of top performing super fund HOSTPLUS, and as both Chair and Deputy Chair of Industry Super Australia.
Peter Collins has had a strong Health involvement chairing the Australian Institute of Health & Welfare; Cancer Institute of NSW; St John Ambulance; and currently, Nepean Blue Mountains Local Health District.
An officer in both Army and later Navy Reserves, he finished as a Captain (Navy) following active service in Iraq.
He and his wife Jennine have restored historic Werrington House (1829) where they live in Western Sydney.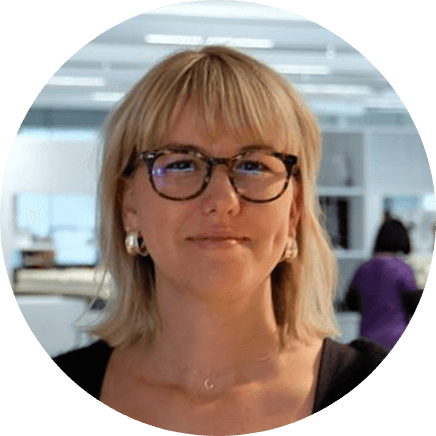 Billie-Grace Dunk
Commission Clerk
Billie-Grace is a consultant with Arup in the Advisory, Planning and Design team, managing the commission and research streams of the Commission into the Future of Sydney CBD. She has worked in both the Hong Kong and Sydney offices for Arup and has a broad range of experience across consulting, strategy, planning, civil engineering, and acoustic engineering roles. She has a core focus on sustainability, resilience and community engagement in her work and is excited to be holistically exploring potential future scenarios for a lively and thriving Sydney CBD for all.
David Harding
Commission co-chair
As Arup's New South Wales and Australian Capital Territory business leader, David works closely with government and private partners to deliver better outcomes within our cities and regions.
With a focus on sustainable next generation infrastructure and aligned development, he specialises in integrating consortia, funding, design, deal development and delivery of transformational precinct and corridor projects.
David is a passionate advocate for Greater Western Sydney, and dedicated to ensuring a great economic and social future for the Western Sydney community. He is Arup's executive leader on Parramatta Powerhouse, and was a founding member of the winning MAAS competition team. He is Chair of the Western Sydney Recovery Taskforce, and also presently co-convener of the Committee for Sydney and Arup commission into the future of the Sydney CBD.
A supporter of good social investment, David is current Secretary of Engineering Aid Australia and also sits on a range of trade and industry groups, boards and taskforces.
David remains engaged with, and accomplished in, the successful delivery of complex projects. He also has experience of regional business management in both design and delivery. David has many years' experience as principal representative and contractor supervising or delivering varied construction programs in the public and private sectors.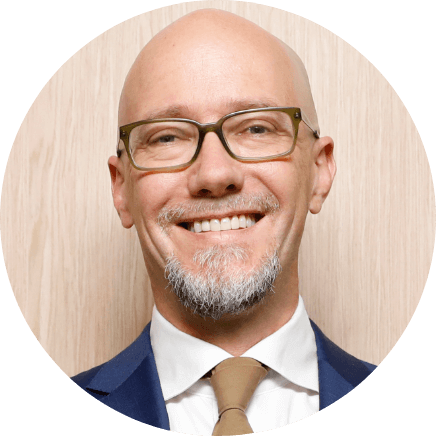 Gabriel Metcalf
Commission co-chair
Gabriel Metcalf is the CEO of the Committee for Sydney, a role he has held since January 2019. The Committee for Sydney is a research and advocacy organisation that works with leaders across Sydney to solve the problems of today and tomorrow.
From 2005 to 2018, he served as the President and CEO of SPUR, an urban policy research and advocacy group for the San Francisco Bay Area. Gabriel led SPUR through a major expansion of its work, staffing, funding, geographic footprint, and impact.
Gabriel has led initiatives on housing, transport, economic development, and climate adaptation, among other topics, striving to bring together both vision and practicality.
Gabriel earned a Master's degree in City and Regional Planning from the University of California, Berkeley College of Environmental Design. From 2016-2018 he held the Cornish Endowed Chair in City and Regional Planning at U.C. Berkeley, where he taught an acclaimed course, "Cities and Social Change."
A frequent speaker and writer on planning and policy topics, some of his publications include Sand Castles Before the Tide: Affordable Housing in Expensive Cities; Four Scenarios for Year 2070; Learning from Tokyo; The San Francisco Exodus; and The Great Dithering. He is also the author of Democratic by Design (St. Martin's Press, 2015).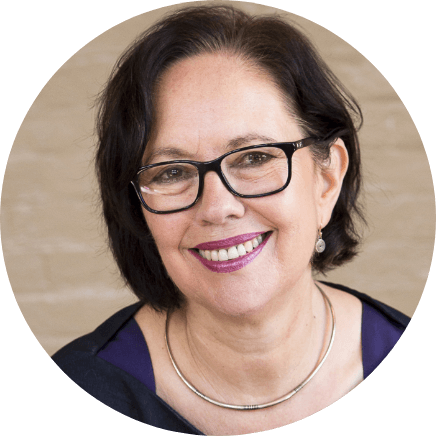 Ros Moriarty
Commissioner
Ros Moriarty is a business owner, social investor, and author. She is Managing Director and Co-Founder Balarinji, as well as Honorary Managing Director and Co-Founder of Moriarty Foundation.
Balarinji is an Indigenous design and strategy agency best known for the Balarinji-Qantas collection of art aircraft featuring Aboriginal designs. Balarinji's work for public and private sectors spans public art and curatorial, cultural design principles for major infrastructure, stakeholder engagement, branding campaigns, and digital.
The Moriarty Foundation is a not-for-profit initiative established in 2011 that enables Aboriginal families and communities in NT, Queensland, and NSW to unlock the potential of their children. Its two interrelated programs are John Moriarty Football and Indi Kindi.
She is also the Independent Chair of the FFA Women's Football Council. Her Board appointments have included Menzies School of Health Research Darwin, the National Gallery of Australia, Australian Major Events SA, and the Australian Academy of Design.
In 2015, Ros was named Winner Business Enterprise in the Financial Review/Westpac Australian 100 Women of Influence Awards. She is an inductee of the Australian Design Institute Hall of Fame and the Australian Businesswomen's Hall of Fame.
David Thodey
Commissioner
David Thodey is a business leader focused on innovation, technology and telecommunications with more than 30 years of experience.
He is currently Chairman of the Commonwealth Scientific and Industrial Research Organisation (CSIRO), Tyro, Australia's only independent EFTPOS banking institution, and Xero, a cloud-based accounting software provider.  Mr Thodey is also a non-executive Board director of Ramsay Health Care, a global hospital group.
Mr Thodey recently led an Independent Review of the Australian Public Service (APS), commissioned by the Prime Minister to ensure that the APS is fit-for-purpose to serve Australian Governments and the Australian people into the future.
He also Chaired an eminent Panel appointed by the NSW Government to lead an independent review of Federal Financial Relations.
In March 2020, Mr Thodey was appointed Commissioner for the National COVID-19 Coordination Advisory Board.  The Commission's focus is supporting the Federal Government's plans for Australia's economic recovery and getting people back into jobs.
Previously, he had a successful career as CEO of Telstra and CEO of IBM Australia and New Zealand.
Mr Thodey was awarded an Honorary Doctorate in Science and Technology from Deakin University and an Honorary Doctorate of Business from University of Technology Sydney.
In 2017, Mr Thodey was made an Officer (AO) in the General Division of the Order of Australia.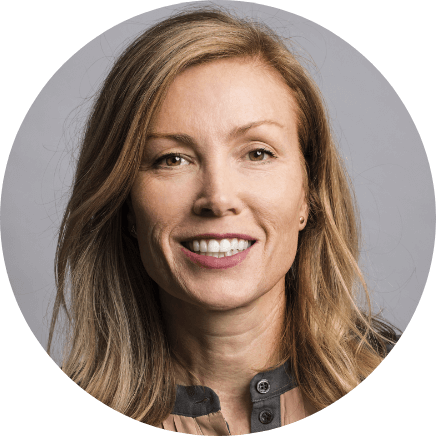 Ninotschka Titchkosky
Commissioner
Ninotschka Titchkosky, Co CEO, BVN, is interested in future scenarios and possibilities that can emerge through a project that have global currency. She is passionate about the role architects play in shaping our interactions, communities and cities and continually seeks to effect change through projects.
With her interest in the changing nature of architectural practice and the potential for new ways of engaging in the design and construction process, Ninotshka leads BVN's research into robotics. This research explores live site collaborations with the robot using woven carbon fibre systems and large-scale robotic 3D printing.
Most recently, Ninotschka has worked on the rebuilding of the heart of the campus at ANU, Canberra with six new buildings, two of which are mass timber buildings and Atlassian's new headquarters at Central Station Sydney, the world's tallest hybrid timber tower. Her work has been recognised through numerous awards nationally and internationally.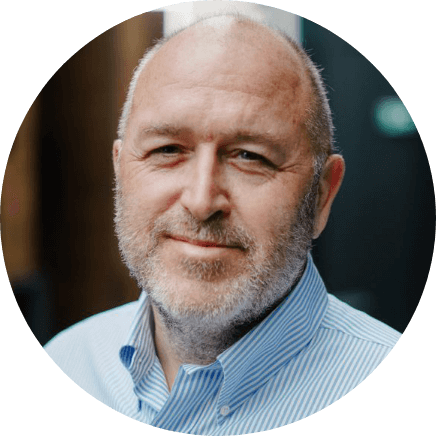 Tim Williams
Commissioner
Dr Tim Williams Cities Advocacy Lead, Grimshaw and Director, Publicani. Having formerly held a role as Arup's Australasian Cities Leader he now works closely with the company on post-Covid strategies for cities.
Tim is Chair of Open Cities, a next-generation infrastructure advocacy group, and a board member of NSW Circular, an organisation tasked with promoting circular economy in the state and indeed nationally. He also sits on the NSW Architects Registration Board.
As a housing and urban policy expert, Tim was special advisor for five successive United Kingdom (UK) Ministers in the Blair Government. In this role he helped initiate the UK's city-region projects which became City Deals and was key to the creation of the national Homes and Communities Agency.
Since moving to Australia in 2010, Tim has continued to advise Governments and companies in Australia on housing and urban policy. He was CEO of the Committee for Sydney between 2011 and 2017 and helped shape the emergence of the Greater Sydney Commission as well as helping to develop national cities policy.
An avid writer, Tim frequently publishes articles, op eds and reports on urban policy, housing and the built environment.
Tim is an adjunct professor at Western Sydney University where he was awarded an honorary doctorate for his contribution to Western Sydney. He has a degree in history from Cambridge University, a Ph.D. from the University of Wales, a post-graduate teaching certificate from the University of Oxford and was called to the Bar by the Inner Temple.
Originally from Old South Wales, Tim now lives in Manly, New South Wales with his wife Michelle and daughter Elinor Megan.