About
The Committee for Sydney and Arup have partnered to deliver a Commission into the Future of the Sydney's Central Business District (CBD) to understand the economic, social and environmental drivers shaping the future of our CBD.
We have brought together some of Sydney's leading public and private sector thinkers to guide the Commission and to explore the breadth of opportunities, challenges, and trends at play in our CBD.
Accompanied by a series of testimonials, research and callouts for ideas and input, the Commission is exploring the opportunities and challenges for policy makers, private sector, industry and community in setting the future trajectory for our city.
By exploring the forces shaping the CBD, we aim to arrive at a series of recommendations and supporting policy, planning, investment and strategy actions we can all take to ensure Sydney's place as a global, vibrant and attractive CBD.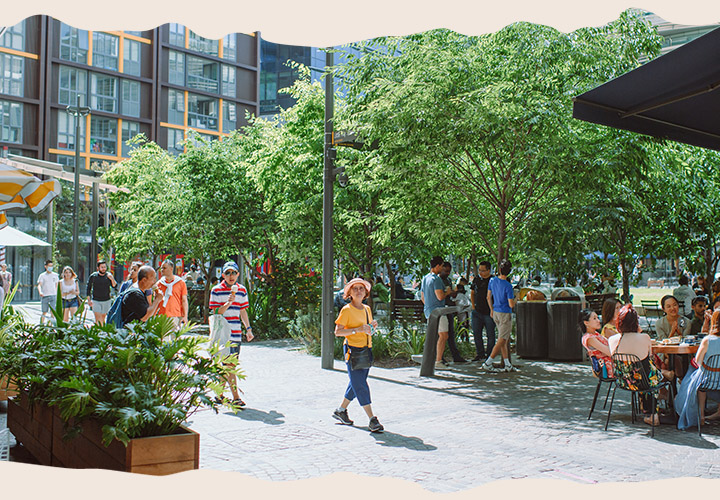 Commission objectives
To understand the challenges and opportunities Sydney CBD faced pre-COVID-19 and Sydney CBD's previous role(s)
To understand the forces challenging Sydney CBD now and the current role(s) of the Sydney CBD
To understand the forces that will shape the Sydney CBD post-COVID-19 and the objective future role(s) of Sydney CBD
To develop a series of recommendations, with supporting policy, planning, strategy, and investment actions to drive long term objectives for the Future of Sydney CBD and ensure its continued vitality.
Structure
The Commissioners have selected the five phases outlined in the commission structure diagram, to explore the breadth of opportunities, challenges and trends at play in our CBD.
At each phase the Commissioners will hear testimony from community and industry leaders – with research, case studies and data informing continued observations around the possible trajectories for our CBD and helping us benchmark ideas and best practice globally, regionally and locally. At the conclusion of each phase interim thoughts and findings will be released.
Over the course of eight months, from January to August 2021, we will be seeking wide engagement to form recommendations and policy, strategy, planning and investment actions for a global and vibrant CBD.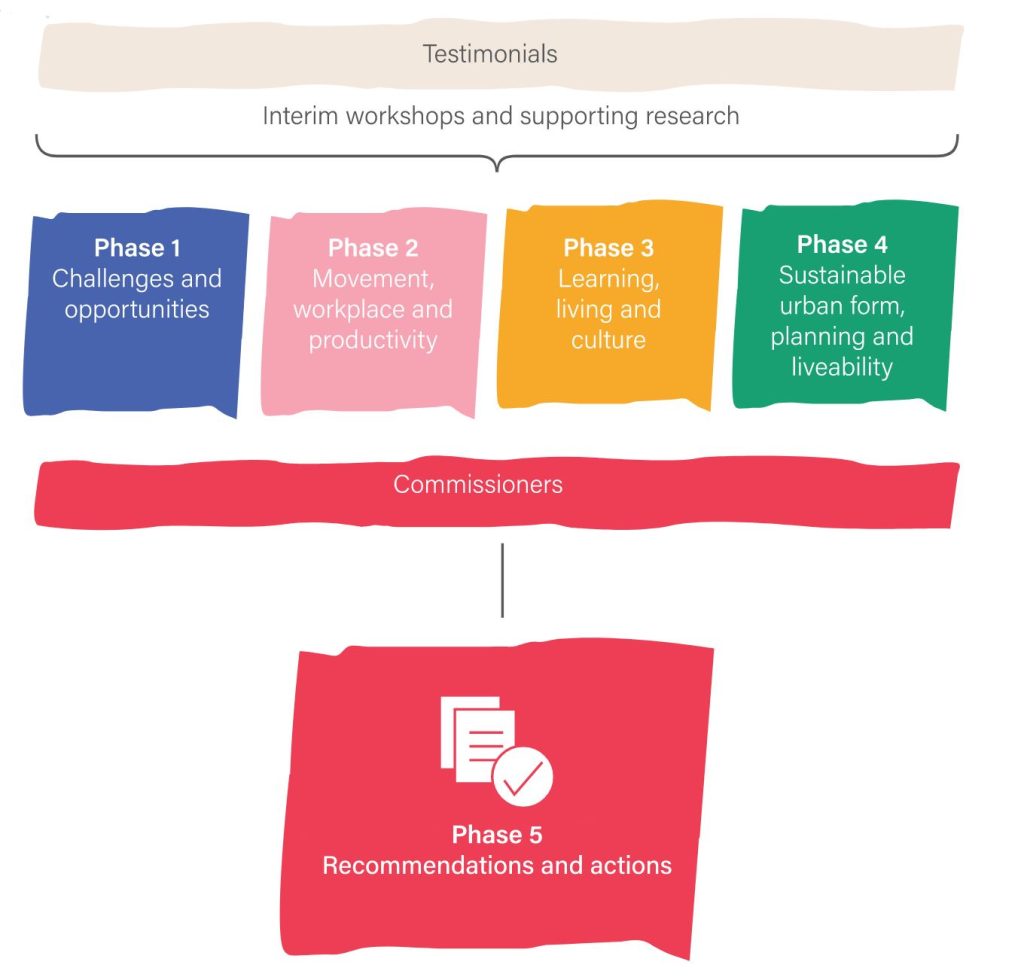 We encourage you to explore the findings from each phase of the Commission. If you'd like to know more about the Future of the Sydney CBD or want to contribute to the current phase of research, please get in contact.